Rarely you get to see pics of upgraded Charmants, especially ones that come from Indonesia. Though personally i think Charmants are better base for engine swaps, having T50 gearbox and hydraulic clutch as standard, they have less popularity compared to KE70. Subsequently, there are less magazine coverages for Charmants compared to their Toyota cousin.
I got lucky today and managed to find these pics of two local highly-tuned Charmants. Both are tuned by ERC Sports Tuning owned by Kenny Lie (+62-813 10 88 99 69 / 0817 699 89 69). Seeing these Charmants done by Kenny, i have to say that i am really tempted to have my engine swap there. Well, if the price is right, why not?
The first one is a black '88 Charmant. This Charmant is tuned for drag racing, besting at 15.4 seconds on 402m strip. The rim diameters are different between front and rear, perhaps to cope for loss of traction. The fronts are 15-inches and rears are 18-inches with Bridgestone tires.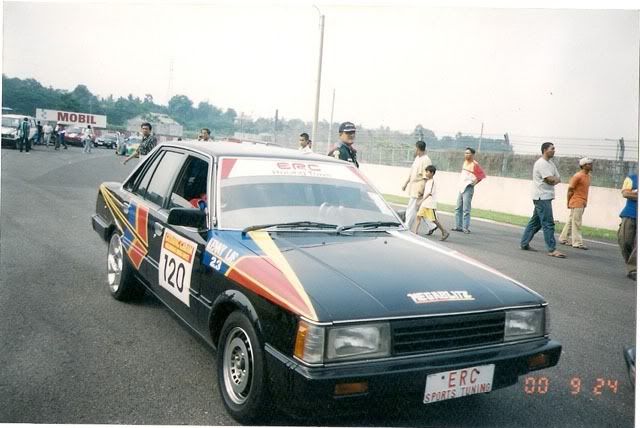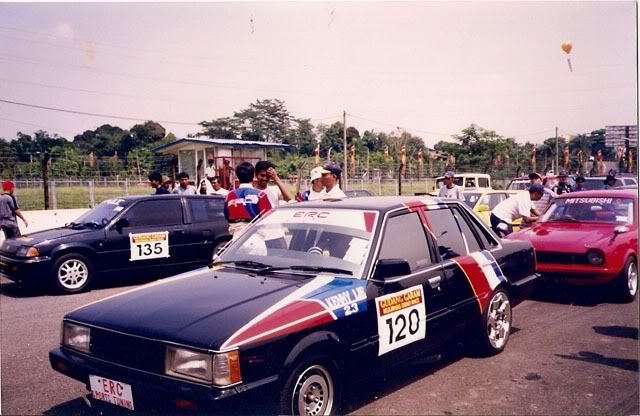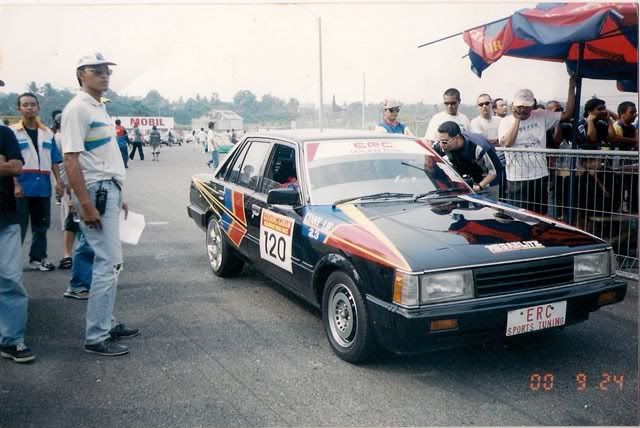 The engine is our beloved 4A-GE 1.6L revving happily on 320-deg camshaft and breathing through two dual-barrel carbs. Such high camshaft duration requires stiffer valve springs to avoid the valves floating from the port-n-polished head during high RPM, hence the TRD dual valve spring. AEM camshaft sprocket is also installed. Inside the engine, you'll find hi-comp pistons and Carrillo piston rods. It needs to feed on aviation gasoline due to its high compression ratio. ERC Sports Tuning made a custom exhaust system for it.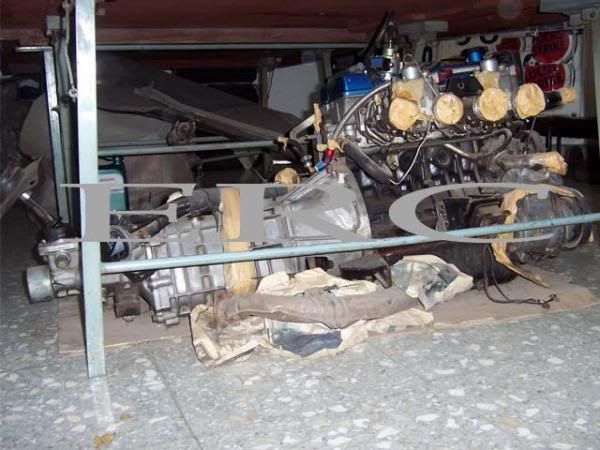 The horses produced by the engine are transferred through its T50 gearbox, with its 1st until 5th gears upgraded to close-ratio TRDs. Bilstein shocks are used to reduce body swings during starts.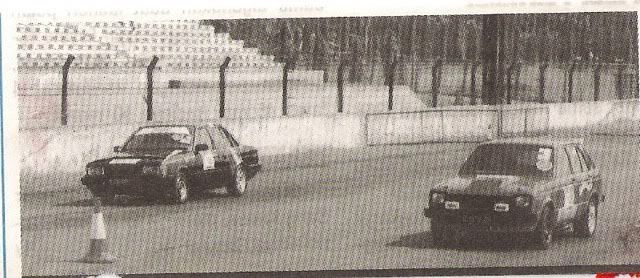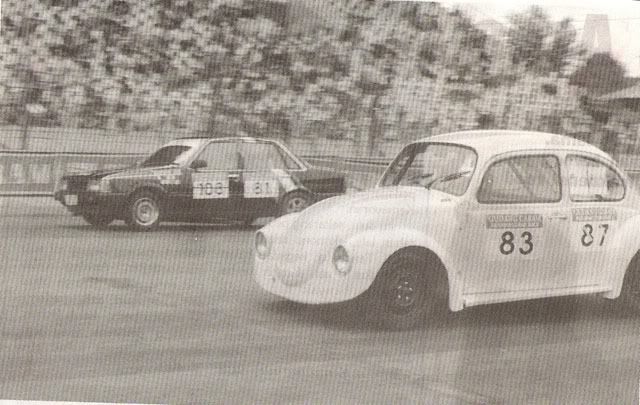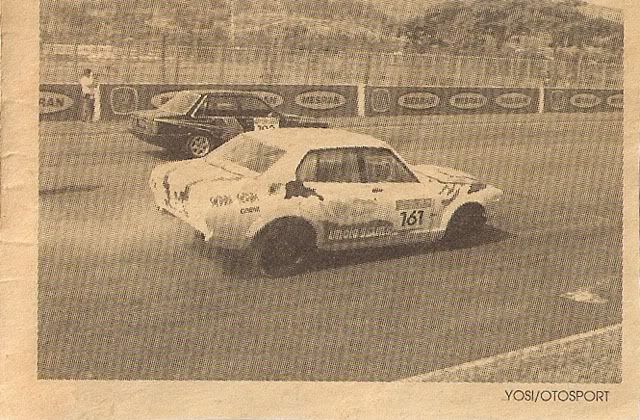 I gotta admit, seeing another black Charmant really made me consider not going black.. I am afraid i'd get bored quickly.
The second one is white, having sicker engine: a 2000cc 3S-GE! Rims are said will be equipped with RS Watanabes resting on Achiles 123 local-brand tires.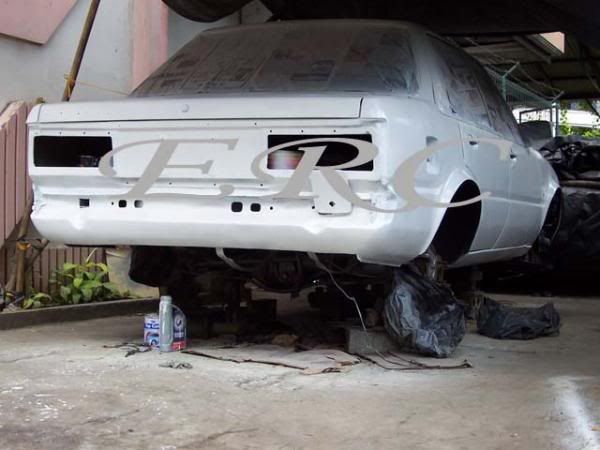 The engine was from a '93 Toyota Celica, a 2.0L 3S-GE converted to also two dual-barrel carbs and 320-deg high profile camshafts coupled with TRD-free flow exhaust. Perhaps this Charmant is meant for drifting as it has a TRD 2-way LSD underneath. I wonder if it's still using its factory diff housing..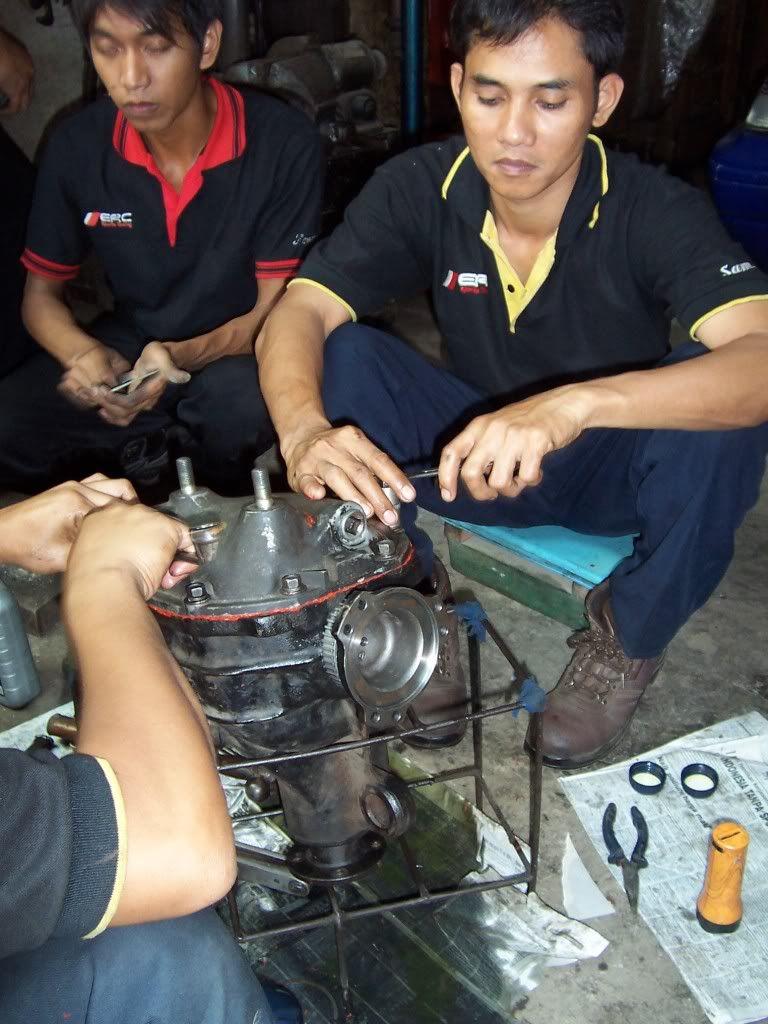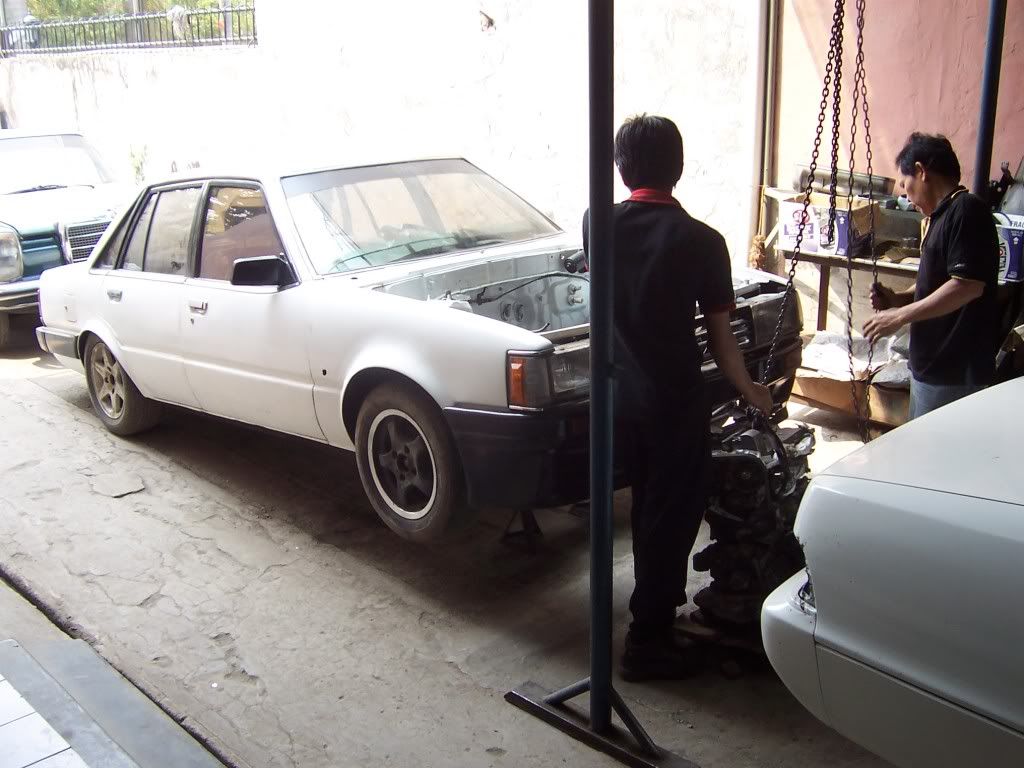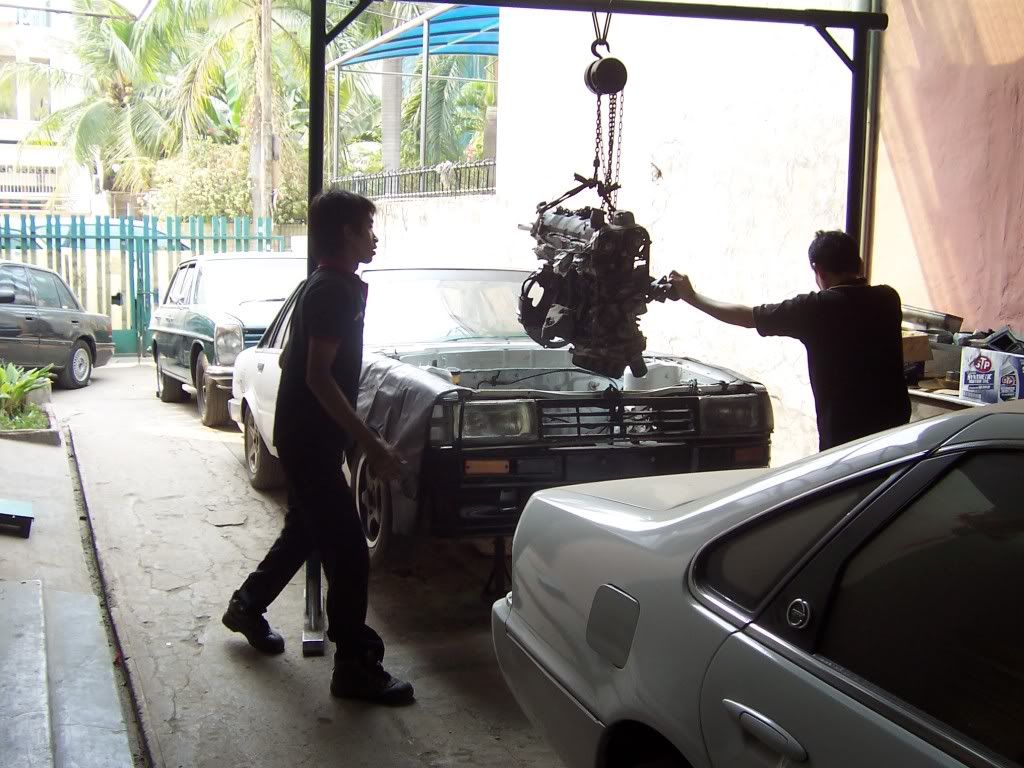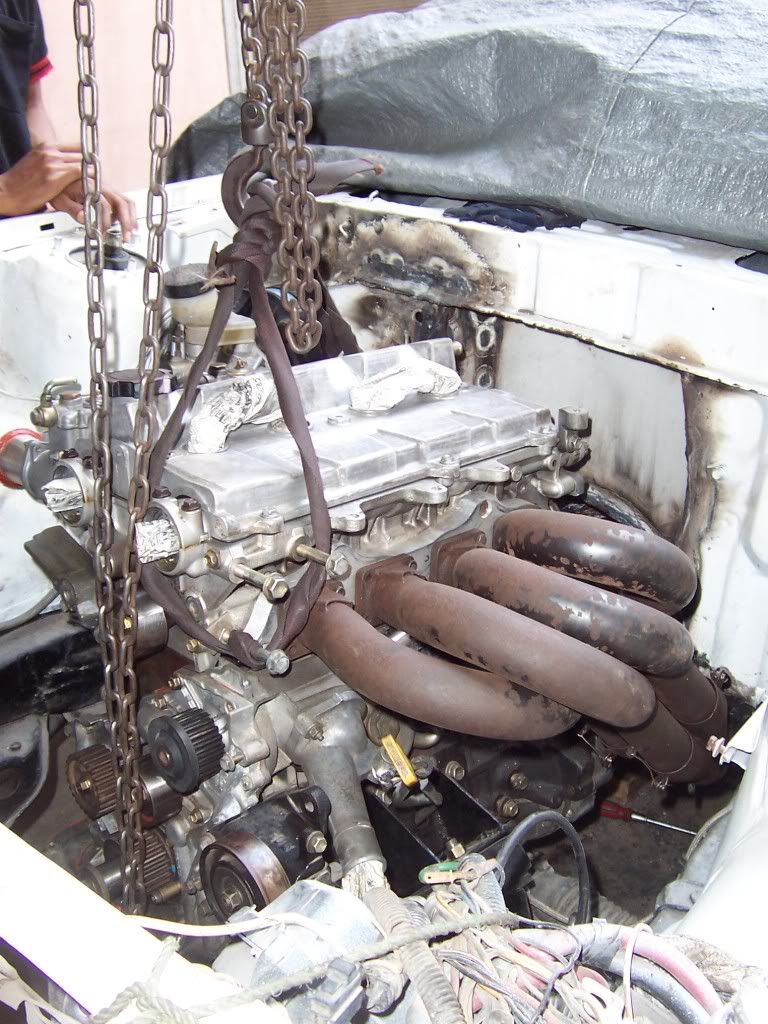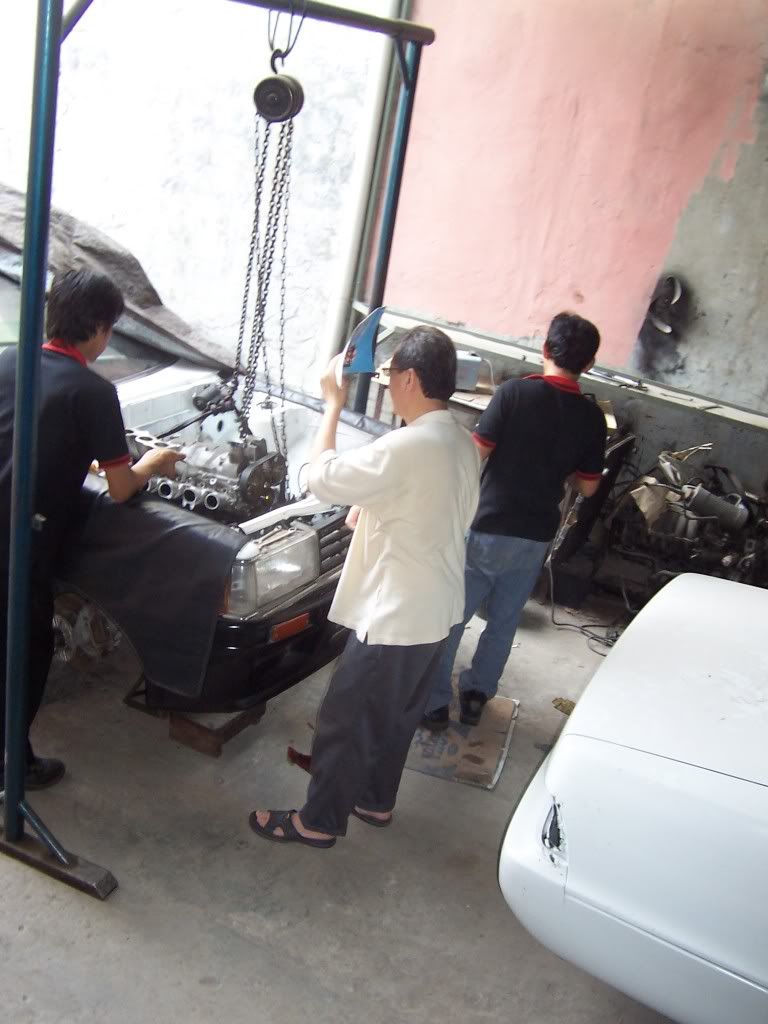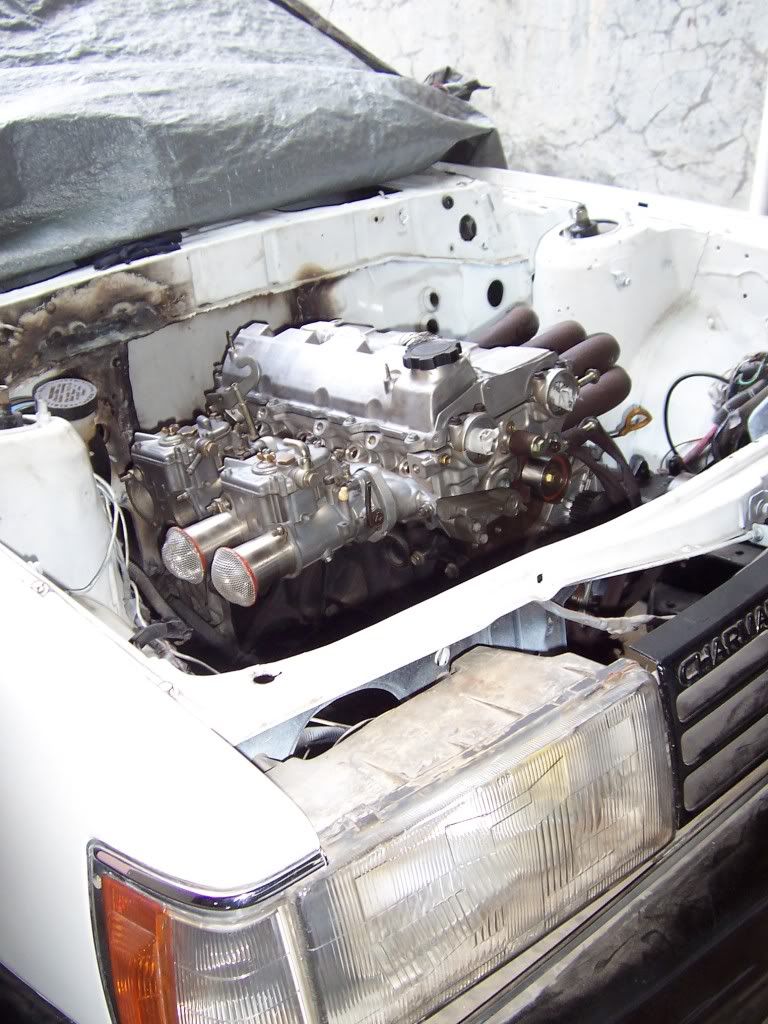 Driver seat, shift knob and tachometer uses TRD while Sparco steering wheel ensures good grip.
There might be more pics coming up so i'll update this post when there's more.